4 Steps of Skincare in 5 Easy Regimens
Finding your best skincare routine for healthy, moisturized, and younger-looking skin has never been easier.
Love Thy Face
Miracle Moisturizer
This crème restores a healthy protective barrier critical in age prevention, especially in sensitive, dry, or chemically treated skin, all of which tend to age faster. Love Thy Face is called the 'miracle moisturizer', as it smooths fine lines, firms, and balances the skin. 50% OFF for Elite Customers.
$54.50  $43.60

SHOP NOW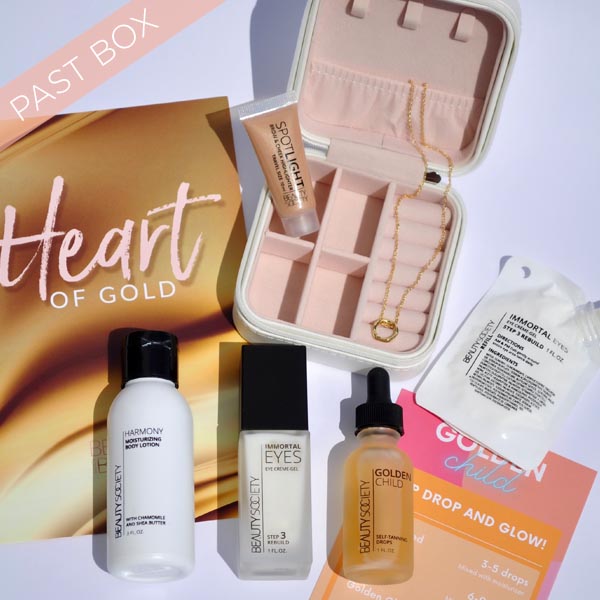 A full box of curated products each month for only $60!

Introducing a new, convenient, fun and affordable way to nab the latest and greatest beauty trends from skincare, makeup, haircare and more! Sign up by the 15th to make the cutoff for this month!
SIGN UP
Smooth Operator
Cellulite Cream
Make cellulite a thing of the past with our amazing cream with strong and effective ingredients such as Caffeine, Hydrolyzed Glycosaminoglycans, Brassica Alba Sprout Extract, Theophylline, and Theobromine.
$49.50
SHOP NOW
Beauty Society specializes in anti-aging products for all ages and skin types!
Professional quality makeup with high-end ingredients and cosmetic products that are infused with anti-aging technology.
PLUS Free Shipping when you join our Elite Customer Program
LEARN MORE